JUDA 87: Freshman Seminar: What is Jewish Studies?
Professor Lisa Lampert-Weissig Fall 2016 Thurs: 3:30-4:20 in HSS 1106A (880104)
Seminar meets Oct. 6, 13, 20, 27 and Nov. 3, 20, 17 with our final meeting on Dec. 1 (8 meetings total)
Syllabus

Jewish Studies encompasses many fields including language, literature, film, history, anthropology, sociology and archaeology. Students will learn about Jewish Studies and its development as a discipline as well as specific opportunities for study, research and travel through Jewish Studies at UCSD.
The course is one unit, pass/fail. For each class you will learn about the research and teaching of one of our Jewish Studies faculty. Each meeting will have a short reading that features the professor's latest research so that you will have the opportunity to talk to the professor directly about his or her work. At the end of the course you will submit a two-page paper highlighting what you have learned.
Schedule includes discussions with Profs. Amelia Glaser,Deborah Hertz, Thomas Levy andWilliam Propp
Topics covered will include the study of the Hebrew Bible, the study of Hebrew language and education abroad opportunities, the connections between Jewish history and women's history, the politics of Yiddish poetry in the United States, the use of cyber tools in cutting edge biblical archaeology and the study of the history of antisemitism as it relates to other forms of racism.
Questions? Contact Prof. Lampert-Weissig llampert@ucsd.edu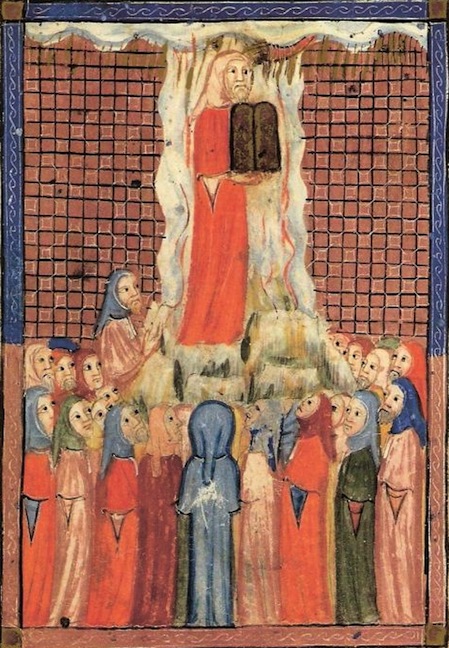 Image from the Sarajevo Haggadah, c. 1350